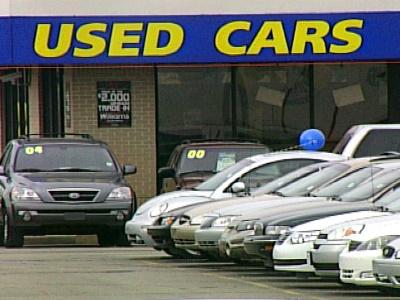 Deciding to buy used cars instead of new can really help your budget, however, a used car purchase is not without problems. We have all heard horror stories about used cars that turned out to be lemons. Does the used car you are considering buying have mechanical problems that are hidden? Has it been submerged in a flood? Is the title OK? Has it been in an accident? How much is it worth? All of these issues and more are very real problems that you as a used car buyer face when it comes to private car sales in the Dallas/Fort Worth area.
Should you buy used cars from a dealership or private-party sellers? Both have pros and cons. Dealerships have more vehicles to choose from and may offer financing or a limited warranty and might accept a trade-in. But these things cost you money and as a result, you end up paying with a higher purchase price for the same used car that a private party would sell for less. Private car sales come down to how much you can find out about the used car before you pay up. Your foremost concern is the mechanical condition of the vehicle. Plus, you will also have to complete all the paperwork involved with the sale including: title, registration, license plates, and insurance.
All of this is worth the trouble because private car sales are less expensive than the same exact used car or truck from a professional auto dealer. The reason is simple — A dealership needs to make a profit on each vehicle sold, while a private seller does not. Instead, private sellers are usually trying to sell a used car so they can buy a new one, and that means they're often more willing to negotiate their price just to ensure that their used car is sold quickly. Let us help you buy used cars safely and affordably. Get started with the UcarOK system today!